Restaurant.com is running a n 90% off $25.00 gift certificate special through September 13th!    You can browse through hundreds of local restaurants including Seal Beach favorites The Abbey and Cafe Lafayette.   Most restaurants require a minimum purchase of $35 to get the $25 discount.   To get the discount you just need to add to your cart, purchase and print.   Some people have reported having to use a discount code if so it's NINETY.   Check it out the offer expires soon!  Visit Restaurant.com

The public is invited to get up close with the ocean's ultimate predators at the Aquarium of the Pacific for FREE during Shark Lagoon Nights. Guests will have the opportunity to touch bamboo sharks and see large sharks such as sandtigers as well as rays in the Aquarium's Shark Lagoon.
Coffee, hot cocoa, beer, wine, desserts, and snacks are available for purchase.
When:   Friday nights from 6:00-9:00 pm April 24-May 22nd! 
For more information visit AquariumofPacific.org.
FEBRUARY 22nd-28, 2009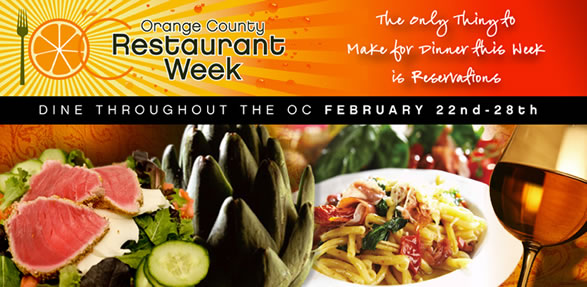 If you've been one of the many who have been eating out less in order to stick to a budget….Orange County Restaurant week offers local residents a break from home cooking without breaking the budget!  
Experience delicious dining in Orange County.  Choose from many of the areas BEST restaurants.  Enjoy discounted prix fix Dinner menus for $20, $30 or #40 and Lunch for $10 and $20.  Don't miss OC's LARGEST and most anticipated dining event February 22-28.
Some of the participating restaurants are:
The Ritz Restaurant and Garden, Newport Beach
50 Forks, Santa Ana
Chart House, Dana Point & Newport Beach
Duke's, Huntington Beach
Kimera, Irvine
Port, Corona Del Mar
Orange County Mining Company, Orange
Opah, Aliso Viejo
and MANY MORE!
To find out how to secure your reservation or to see menus and additional restaurants visit the Orange County Restaurant Week website!
SANTA ANA, Calif., Jan. 22 /PRNewswire/ — Inside-Out, today announced the grand opening of Inside-Out, Orange County's first kitchen and outdoor liquidator. Offering items such as outdoor aluminum patio furniture, barbeques, barbeque islands, outdoor kitchens, outdoor kitchen accessories, spas, professional kitchen appliances, and wicker furniture, Inside-Out is offering wholesale prices of 40 to 80 percent off the manufacturer's suggested retail price (MSRP) direct to the public.
 "We are excited about the launch of Inside-Out," said Brett Maister, CEO of Inside-Out. "Because we have always been able to stay on top of "what's hot" in our industry and because we have been doing business for the last 22 years inOrange County, we are sensitive to our customers' needs and the changing economy. Therefore, we wanted to offer products for inside and outside the home at reasonable prices."
 Inside-Out independently purchases products from local and international vendors and currently displays a wide variety of products in its warehouse including brands such as Viking, American Range, Capital and NXR. The warehouse is open to the public only on Friday, Saturday and Sunday from 10:00 a.m. until 6:00 p.m. Cash or credit cards are accepted.
 About Inside-Out
Headquartered inSanta Ana, Calif. in a 15,000 foot warehouse, Inside-Out provides a local management team with over 60 years of combined industry experience. For more information, call Brett Maister at 1-800-551-3835 or e-mail bmaister@ocbbq.com.
Who doesn't love a good coupon?  Coupons are not only a great way to save a little money but a good excuse to get out and try something new!  We're actively contacting businesses in the local area and will be adding coupons and special offers here soon.   Please check back to see our progress!